Chicago has generously supported many charitable causes since their inception. Below are a few of the charitable organizations we currently support, we encourage you to learn more about these philanthropic organizations and the communities they serve.
---

Chicago founding member Robert Lamm is a dedicated supporter of WhyHunger, an organization that tackles the issue of world hunger by investing in lasting solutions such as access to land, water and other resources needed to produce food, and also works to ensure access to nutritious, affordable food in urban food deserts. Inspired by Mr. Lamm's  passion for the organization, Chicago along with members of Earth, Wind & Fire, committed to supporting WhyHunger via a song download campaign in which fans could donate $3 or 3 food items in exchange for access to 3 unreleased songs featuring both bands. This campaign raised thousands of dollars and provided more than 120,000 meals for communities in need. If you would like to donate to WhyHunger or learn more about how they are creating food security in poverty stricken areas, visit www.whyhunger.org.
The song below – titled You, is one of the three songs used in the fundraising campaign, hope you enjoy!
---

For more than 20 years, Chicago has donated a portion of ticket sales to the Ara Parseghian Medical Research Foundation, which seeks a cure to the fatal children's disease Niemann-Pick Type C. In partnership with the University of Notre Dame, the Ara Parseghian Medical Research Fund takes on the administrative functions of the foundation including fundraising, recruiting of researchers, grant administration, marketing, interaction with NP-C families, and hosting of the annual science conference. Niemann-Pick Type C (NP-C) disease is a genetic, neurodegenerative disorder which causes progressive deterioration of the nervous system. This metabolic disorder leads to a series of neurological problems that are ultimately fatal, until a treatment or cure is found. To support this organization or learn more about learn more about Niemann-Pick Type C (NP-C) disease, visit www.parsechian.org. Chicago Manager Peter Schivarelli played football at Notre Dame and was coached by Ara Parseghian.
--- Chicago was first introduced to Safe Schools for Alex when they hosted students and family members of Marjory Stoneman Douglas High School at a Chicago concert in West Palm Beach, FL, shortly after the shooting tragedy that took the life of 14 year old Alex Schachter along with many of his classmates. The organization seeks to identify and develop school safety guidelines and best practices similar to fire safety procedures implemented after the 1958 school fire in Chicago, IL and airline safety procedures put in place after 9/11. The foundation's mission is to provide parents, students, school districts and legislators the most current school safety best practices, resources, and tools to create safe schools nationally through access to subject matter experts and apolitical advocacy. Chicago has supported this charity through direct contributions as well as supporting fundraising efforts through use of the Robert Lamm classic 25 or 6 to 4.  To learn more or to donate to this worthy cause visit www.safeschoolsforalex.org.
The version of 25 or 6 to 4 below is a collaboration between the Stoneman Douglas High School Band and rapper Vanilla Ice, this song was used in a fundraising effort sponsored by NBA 2K Playgrounds and Saber Interactive. Hope you enjoy!
--- After the passing of dear friend and Chicago founding member Terry Kath, Chicago band members founded the Terry Kath Scholarship Fund at DePaul as a tribute to Terry and to support young musicians at the DePaul School of Music, which was attended by band members James Pankow, Lee Loughnane and Walter Parazaider. Founded in the late 1970s, the Terry Kath Scholarship Fund sponsors four students annually at the DePaul School of Music. You can join us in supporting these young musicians by contacting the dean of the DePaul School of Music via email HERE.
---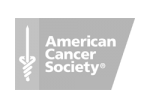 In 2010 and 2011, Chicago joined the American Cancer Society in a highly successful promotion called Sing With Chicago, which allowed Chicago fans and cancer advocates the opportunity to bid on packages that included a meet and greet with the band, two premium tickets, backstage passes, and the opportunity to sing If You Leave Me Now onstage with the band during a live performance. The promotion ran for five years and included all tour dates across the country. This promotion raised over a quarter million dollars, all going directly to the ACS to assist with ongoing research and support efforts. Chicago has continued to support the ACS in subsequent years, to lend your support the the American Cancer Society visit www.cancer.org.