Chicago XXXIV: Live in '75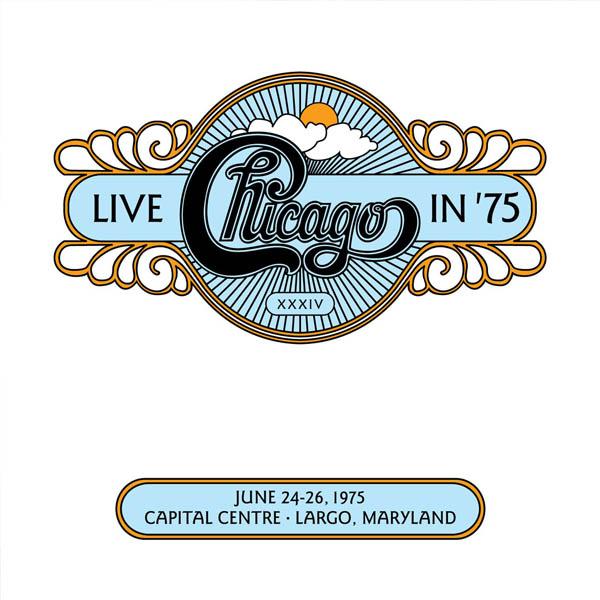 May 24, 2011
Rhino
After releasing its eighth consecutive gold album in just six years, Chicago embarked upon a massive stadium tour in 1975 that's considered to be one of its finest. This two-disc set contains two hours of previously unreleased performances recorded June 24-26 at the Capital Centre in Largo, Maryland.
Cover Design: Sun & Clouds
Track Listing:
Introduction
Anyway You Want
Beginnings
Does Anybody Really Know What Time It Is?
Call on Me
Make Me Smile
So Much to Say, So Much to Give
Anxiety's Moment
West Virginia Fantasies
Colour My World
To Be Free
Now More Than Ever
Ain't It Blue?
Just You 'n' Me
(I've Been) Searchin' So Long
Mongonucleosis
Old Days
25 or 6 to 4
Got to Get You into My Life
Free
I'm a Man
Dialogue
Wishing You Were Here
Feelin' Stronger Every Day
© Copyright 2023 Chicago Live Events, Inc. All Rights Reserved.