The Best of Chicago: 40Th Anniversary Edition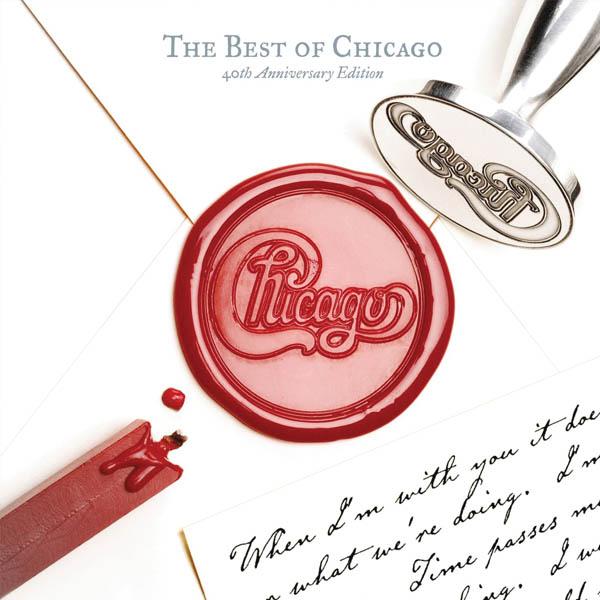 October 2, 2007
Rhino
Producer:
James William Guercio, Phil Ramone, Chicago, David Foster, Ron Nevison, Chas Sandford and Bruce Fairbairn
Chicago is the first American band ever to chart albums in Billboard's Pop Top 40 in five consecutive decades. This collection salutes their 40th anniversary compiled in a 2-CD collection spanning their entire recording history, from the stellar 1969 debut LP Chicago Transit Authority to Chicago XXX. With a career encompassing five consecutive #1 albums, 13 platinum albums, 21 Top 10 singles, and many other laurels, Chicago is among the most successfully charting American groups of all time.
Cover Design: Red Wax Seal
Track Listing:
Questions 67 & 68
25 or 6 to 4
Does Anybody Really Know What Time It Is?
Make Me Smile
Beginnings
Colour My World
Saturday in the Park
Feelin' Stronger Every Day
Just You 'n' Me
Wishing You Were Here
Old Days
Another Rainy Day in New York City
If You Leave Me Now
Baby, What a Big Surprise
No Tell Lover
Hard to Say I'm Sorry
Love Me Tomorrow
Hard Habit to Break
You're the Inspiration
Will You Still Love Me?
If She Would Have Been Faithful…
I Don't Wanna Live Without Your Love"
What Kind of Man Would I Be?
You're Not Alone
Here in My Heart
Feel
Love Will Come Back
© Copyright 2023 Chicago Live Events, Inc. All Rights Reserved.