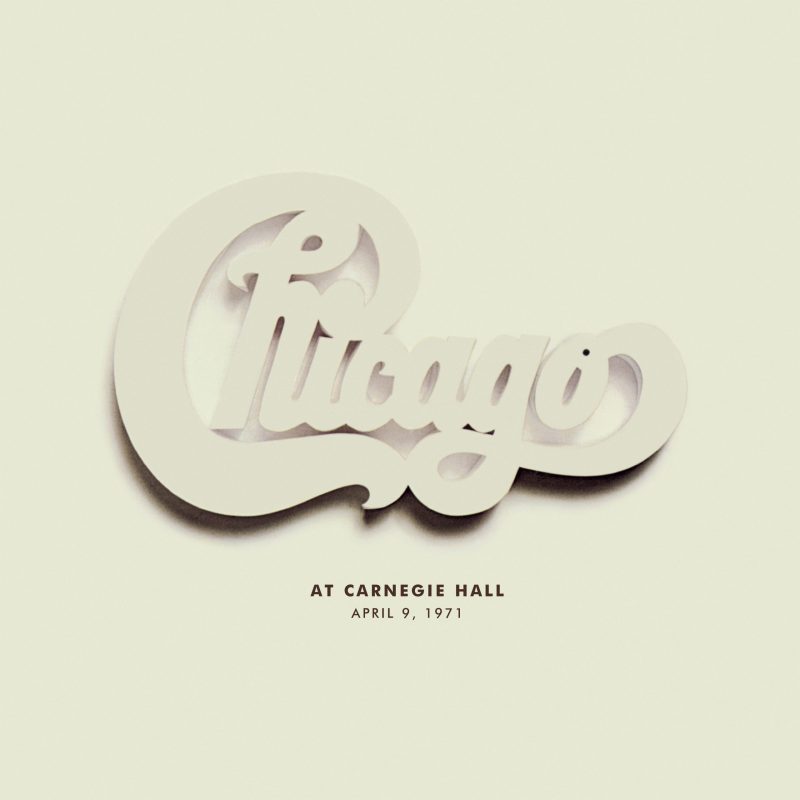 This year's Rhino's Record Store Day collection features limited-edition releases from music's most celebrated artists including a special edition Chicago at Carnegie Hall, April 9, 1971 (Live), a 3-LP set on 180g black vinyl.
Chicago performed eight epic shows over the week of April 5-10, 1971 at Carnegie Hall in NYC (including two shows on two of the days). The entire run of shows was mixed by Chicago founding member and trumpeter Lee Loughnane, along with engineer Tim Jessup and issued as the 16 CD set Chicago At Carnegie Hall Complete. Mastered by Adam Ayan at Gateway Mastering. Limited to 6,000 copies and will retail for $59.98.
This release will be available exclusively at select independent music retailers on April 23. For a list of participating stores, please visit www.recordstoreday.com and thank you for supporting local independent retailers!
TRACK LISTING
Side A
1. Tuning and Introduction [1:04]
2. INTRODUCTION [6:38]
3. FANCY COLOURS [4:22]
4. Introduction to Questions 67 & 68 [0:47]
5. QUESTIONS 67 & 68 [5:20]
Side B
1. DOES ANYBODY REALLY KNOW WHAT TIME IT IS? (Free Form Intro, 'Nasal Finger Tones') [3:54]
2. DOES ANYBODY REALLY KNOW WHAT TIME IT IS? [3:42]
It Better End Soon:
3. 1st Movement [2:43]
4. 2nd Movement (Flute Solo) [3:48]
5. 3rd Movement (Guitar Solo) [2:39]
6. 4th Movement (Preach) 3:11]
7. 5th Movement [2:31]
Side C
1. LONELINESS IS JUST A WORD [3:34]
2. SING A MEAN TUNE KID [13:15]
Side D
1. BEGINNINGS [6:49]
2. WHERE DO WE GO FROM HERE [3:46]
Side E
Ballet For A Girl In Buchannon:
1. MAKE ME SMILE [3:24]
2. SO MUCH TO SAY, SO MUCH TO GIVE [0:59]
3. ANXIETY'S MOMENT [1:08]
4. WEST VIRGINIA FANTASIES [1:31]
5. COLOUR MY WORLD [3:16]
6. TO BE FREE [2:09]
7. NOW MORE THAN EVER [3:59]
Side F
1. I'M A MAN [7:11]