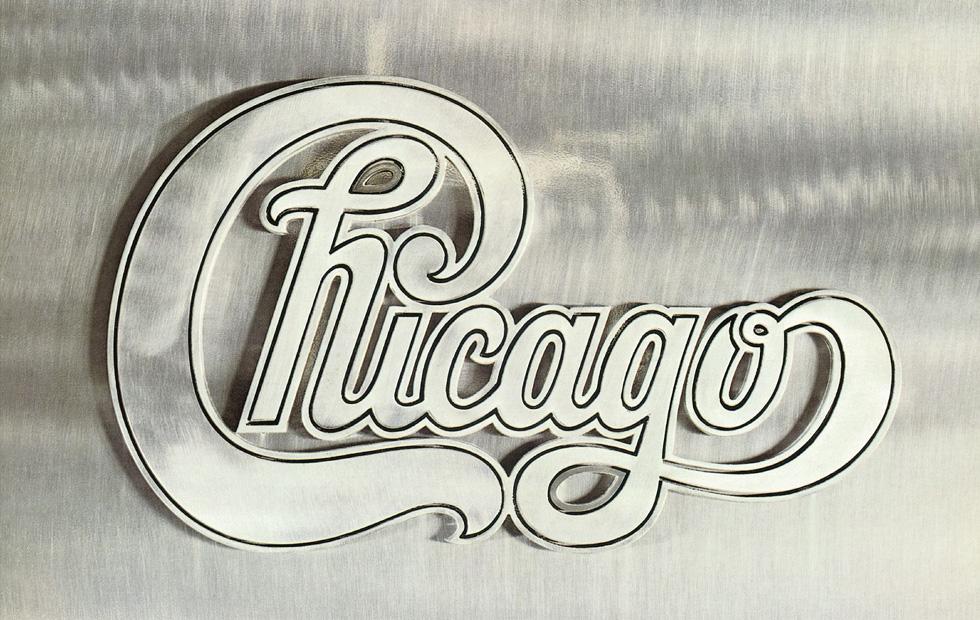 The Iconic Group's Timeless Classic Has Been Remastered To Reveal Unprecedented Clarity And Definition – Available On CD From Rhino On January 27
More than 40 years after its debut, Chicago II still sounds like nothing else. Released in 1970, Chicago's second album brims with confidence and inspiration as it draws on everything from orchestral music to heavy rock. Although it never affected the record's popularity – it peaked at #4 on the album chart and spawned a trio of Top Ten hits — many fans have longed for a more-nuanced mix. That wish is about to come true with a new stereo version created by British musician and producer Steven Wilson.
CHICAGO II: STEVEN WILSON REMIX will be available January 27 on CD for $14.98. The newly remixed album will also be released as a double-LP set in 2017 for $31.98.
CHICAGO II has been remixed before, but never like this. For the first time, a stereo remix from the 16-track multi-track tapes made it possible for Steven Wilson to bring out elements that were muffled or submerged in the mix. The result is a new stereo version of CHICAGO II that boasts clearness, punch and definition that it didn't have before.
Wilson explains: "Working with high-resolution 96K/24 bit digitally transferred files, I had every element from the recording sessions isolated, which meant I was able to rebuild the mix from the drums upwards, recreating as closely as I could the equalization, stereo placement, reverbs, other effects, and volume changes of each individual instrument or vocal — but at the same time looking to gain definition and clarity in the overall sound."
In 1969, Chicago recorded the band's follow-up to their debut album, Chicago Transit Authority (voted 2014 into the Grammy Hall of Fame). When it arrived in January 1970, CHICAGO II became an instant sensation. Principal composers, James Pankow and Robert Lamm, emerged further as the band's source of Top Ten hits for the group, including "Make Me Smile" and "Colour My World," as well as "25 or 6 to 4," which peaked at #4 and has become one of the band's signature songs. Terry Kath, Robert Lamm, Lee Loughnane, James Pankow, Walter Parazaider, also Danny Seraphine and Peter Cetera … somehow found time (while touring the world behind the success of "CTA") to prepare another double LP album.
"So rich was their creative seam at the time that, like their debut, and the album that followed this one, it was a two record set," says Wilson. "In fact, with unprecedented boldness the run of double albums was only broken by their fourth which was a quadruple (live) set! I consider all of these albums to be classics, but perhaps Chicago II is the pre-eminent masterpiece. It's got everything: moments of tender beauty to power riffs and scorched-earth jazz-rock, catchy melodies and gorgeous vocal harmonies. When I first heard it as a teenager I was captivated by the mixture of jazz, blues, pop, classical, progressive and heavy rock styles, including both improvisational elements and intricate arrangements, and by songs written and sung by several different members, all with their own unique personality. How could that possibly hang together?! But it does, and brilliantly so."
The album, which was certified platinum by the RIAA, soon after its release, also highlighted some of the band's most ambitious work, such as the 13-minute song cycle "Ballet For A Girl In Buchannon," composed by James Pankow, as well as "Memories Of Love," a Terry Kath song, arranged for orchestra by Peter Matz. Chicago's lasting musical impact was recognized in April of 2016, with their induction into the Rock and Roll Hall of Fame.
For more information about CHICAGO, please contact Jessica Giordano in the Rhino Media Relations Department at jessica.giordano@rhino.com or 818-238-6403. Available for pre-order at http://smarturl.it/ChicagoIIRemix.