Chicago Presented with Gold Albums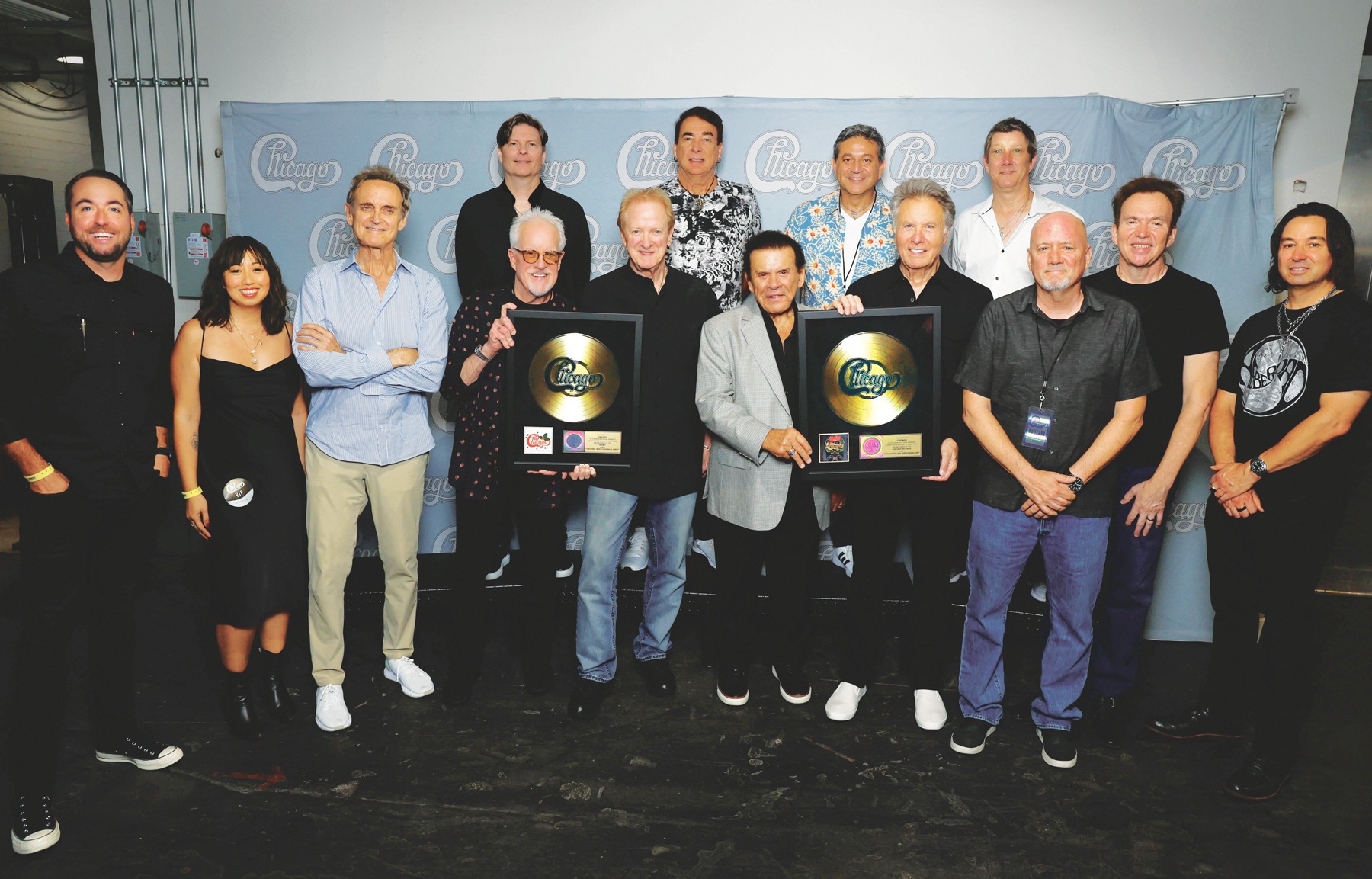 Grammy Award-winning and Rock and Roll Hall Of Fame band Chicago were presented with two awards this week for RIAA Gold-certified albums Chicago XXV: The Christmas Album and What's It Gonna Be, Santa? Each album exceeding 500,000 in sales/streaming, plaques were presented to the band by Rhino Records SVP, Global Catalog Marketing, Mike Engstrom backstage at Chicago's sold-out show at the Greek Theatre in Los Angeles.
© Copyright 2023 Chicago Live Events, Inc. All Rights Reserved.