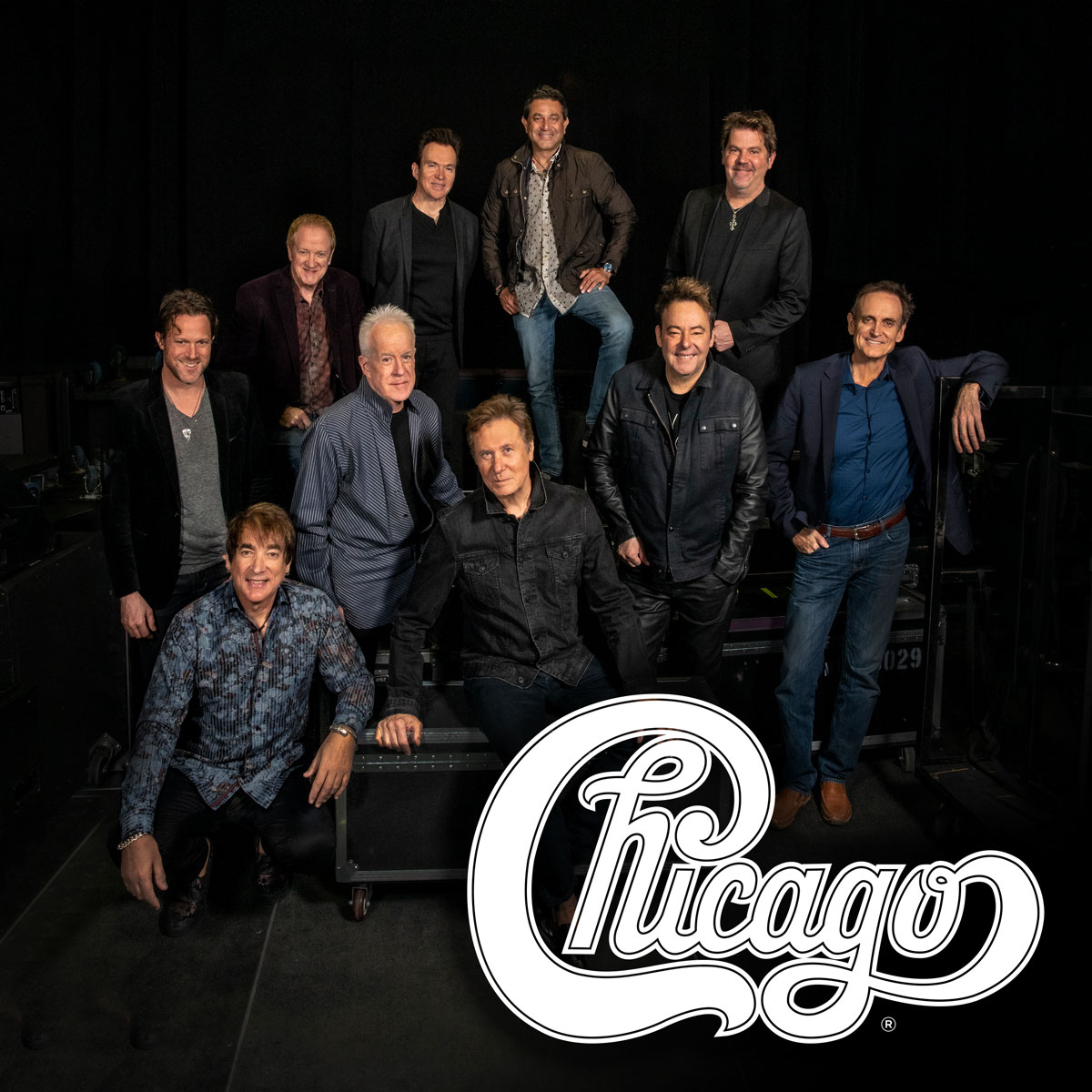 Chicago, the legendary rock band with horns, was just announced to receive The Recording Academy's Lifetime Achievement Award.
The GRAMMY-winners are among the first acts to bring big jazz band-style horns into rock music. Following their 1969 debut album, Chicago Transit Authority, which was inducted into the GRAMMY Hall Of Fame, they have released five No. 1 albums and nearly three dozen Top 40 hits. Record sales top the 100,000,000 mark, and the band has a total of 47 gold and platinum awards.
Chicago have also been inducted into The Rock and Roll Hall of Fame, as well as the Songwriters Hall of Fame.
Chicago is celebrating the holidays this year with a new Christmas album, CHICAGO CHRISTMAS, produced by original Chicago band member Lee Loughnane, that spotlights the legendary group's trademark sound on eight original songs, two yuletide favorites and one timeless classic that embraces the spirit of hope.
Shortly after its release, Chicago Christmas went to #1 on Billboard's Holiday Chart. According to Mediabase, Chicago has two songs on the current Top 20 Holiday Chart. Two new Christmas songs by one artist in the Top 20 is very rare. After fifty-two years, Chicago is still earning historic chart achievements. Amazing!
2020 marks the band's 53rd consecutive year of touring, without missing a single concert date! The three original band members, Robert Lamm, Lee Loughnane and Jimmy Pankow, have never missed a year. Original band member, Walt Parazaider, was with the band for over 40 years. Chicago will perform over 100 shows in the new year.
Chicago founding member Lee Loughnane says,
"I want to thank the academy and all of our fans for this incredible award. I think I can speak for the whole band when I say we are humbled and honored to be the recipients of this prestigious award this year and we look forward to seeing all of you on the road in 2020."

---

"I'd like to acknowledge to our fans and friends how overwhelmed I am at their response to the LifeTime Achievement Award.
As in every other honor the band has received, we are clear that this Award is directly attributable to you all. Thank you for All the years!!"

Gratefully,
Robert Lamm
This marks the third Grammy-related honor for Chicago . Their 1977 single "If You Leave Me Now" won Best Pop Performance by a Duo or Group, and their debut album, Chicago Transit Authority, was added to the Grammy Hall of Fame in 2014.