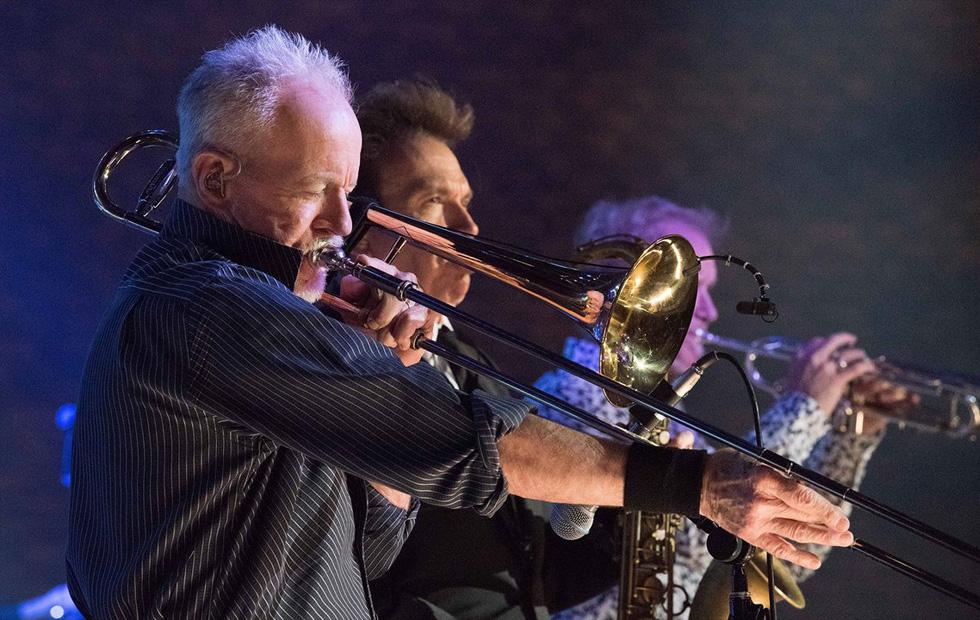 Chicago went home to its namesake city last year to record a live version of the band's multi-platinum second album, Chicago II. Recorded at the historic WTTW-TV studios, the performance features every song from that classic album, including several that haven't been played live since the 1970s. The concert is airing now on select PBS stations as part of the network's Soundstage series.
CHICAGO II: LIVE ON SOUNDSTAGE will be available in two formats on June 29, including a single-CD version ($14.98) and a CD/DVD set ($24.98) that includes video of the program and a 5.1 audio mix. The music will also be available digitally and via streaming services.
CHICAGO II: COLLECTOR'S EDTION will be released in August for $99.98. It comes with the Soundstage performance on CD and DVD, as well as the original Chicago II album remixed by acclaimed producer Steven Wilson on both CD and double-LP.
CHICAGO II: LIVE ON SOUNDSTAGE underscores the enduring popularity of Chicago's second album with an energized performance of the entire double-album in front of a live audience. The band currently performs Chicago II in its entirety and will continue to play the album throughout the year and on their upcoming tour with REO Speedwagon, followed by a set of their greatest hits. Tour dates are available HERE.
Originally released in January 1970 as Chicago (and later dubbed Chicago II), the album was a major breakthrough for the band and features some of the group's biggest hits, including the Top 10 singles: "25 Or 6 To 4," "Make Me Smile" and "Colour My World."
Nominated for three Grammy awards and certified double-platinum, the album is also known for several extended song cycles: "Ballet For A Girl In Buchannon" by trombonist/composer James Pankow; "Memories Of Love" by guitarist Terry Kath and composer Peter Matz; and "It Better End Soon" by keyboardist/vocalist/composer Robert Lamm. Robert Lamm and James Pankow have also become the latest inductees of the Songwriters Hall of Fame in 2017.
Buy CD
Buy CD / DVD
CHICAGO II: LIVE ON SOUNDSTAGE CD/DVD Track Listing:
"Movin' In"
"The Road"
"Poem For The People"
"In The Country"
"Wake Up Sunshine"
"Make Me Smile"
"So Much to Say"
"Color My World"
"Fancy Colors"
"Memories of Love"
"Better End Soon"
"Where Do We Go From Here"
"25 Or 6 To 4"