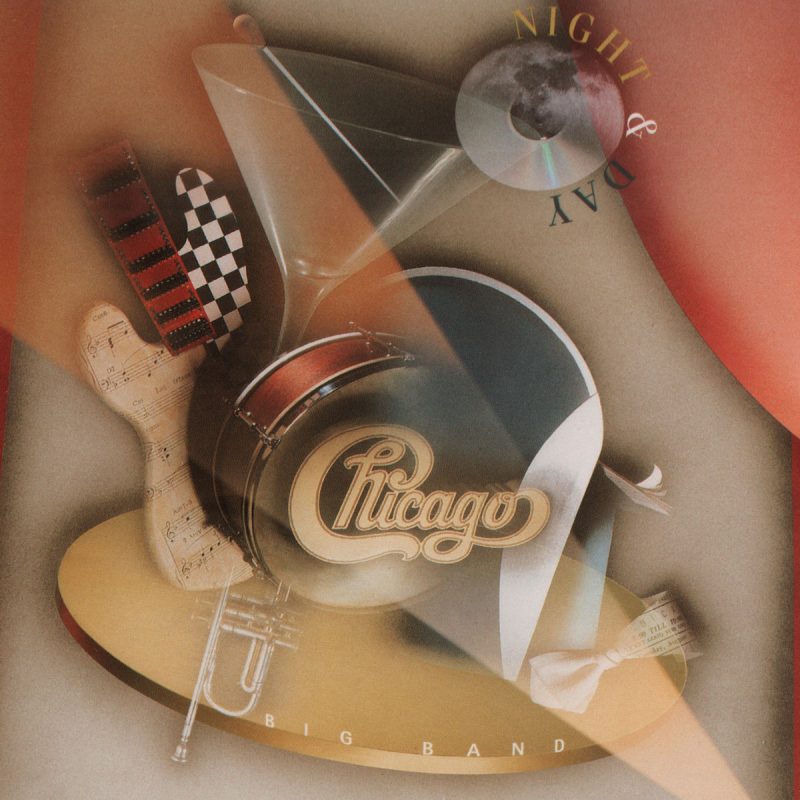 "Night And Day" was the 18th chapter in a long line of gold and platinum smash albums for Chicago which begun in 1969. Featuring the award winning line-up of Robert Lamm (lead vocals/keyboards), the legendary horns of James Pankow (trombone), Lee Loughnane (trumpet/vocals), & Walt Parazaider (saxophone/woodwinds), plus Jason Sheff (lead vocals/bass), Bill Champlin (lead vocals/keyboards) Tris Imboden (drums) and Bruce Gaitsch on guitars, "Night And Day" is undoubtedly one of the most innovative and one of the most revered offerings in their huge catalog.
As a stunning tribute to the big band sound, Chicago successfully scores with incredible rock, blues and jazz arrangements including their powerful workout on the Duke Ellington favorite "Take The A Train." Further smash Chicago interpretations like the Bill Champlin infused belter "Goody Goody", more Duke Ellington fare with a striking rendition of "Caravan" featuring the vocals of Robert Lamm, and of course the band's namesake "Chicago" featuring a stunning performance by Robert Lamm and Company.
Their trademark balladry is in full force with beautiful renditions of "Sophisticated Lady" and "Night And Day" both featuring the voice of Jason Scheff. Bill Champlin and Robert Lamm do a knock out performance of Duke Ellington's "Don't Get
Around Much Anymore" as The Gipsy Kings lend a hand on the delightful "Sing Sing Sing" made famous by the great Louis Prima. Even legendary rocker Joe Perry from Aerosmith brings his guitar to a fiery performance on the classic "Blues In The Night"
Originally released in 1995, compact discs were the medium of choice and the album never was released on vinyl…that is until now!
Impeccably mastered from the original Giant Records master tapes by Joe Reagoso and Chicago founding member Lee Loughnane, Night & Day: Big Band is available from Friday Music as a continuation of their CHICAGO 180 GRAM AUDIOPHILE VINYL SERIES.
This special Limited Edition 25th Anniversary Edition of Night & Day is pressed on your choice of 180 Gram Transparent Coral or Aqua vinyl and includes full color album cover art (for the first time!) as well as a rare full color publicity photo featuring the current line-up of Chicago. Exclusively from our friends at Friday Music, pre-order this Limited Edition LP today!