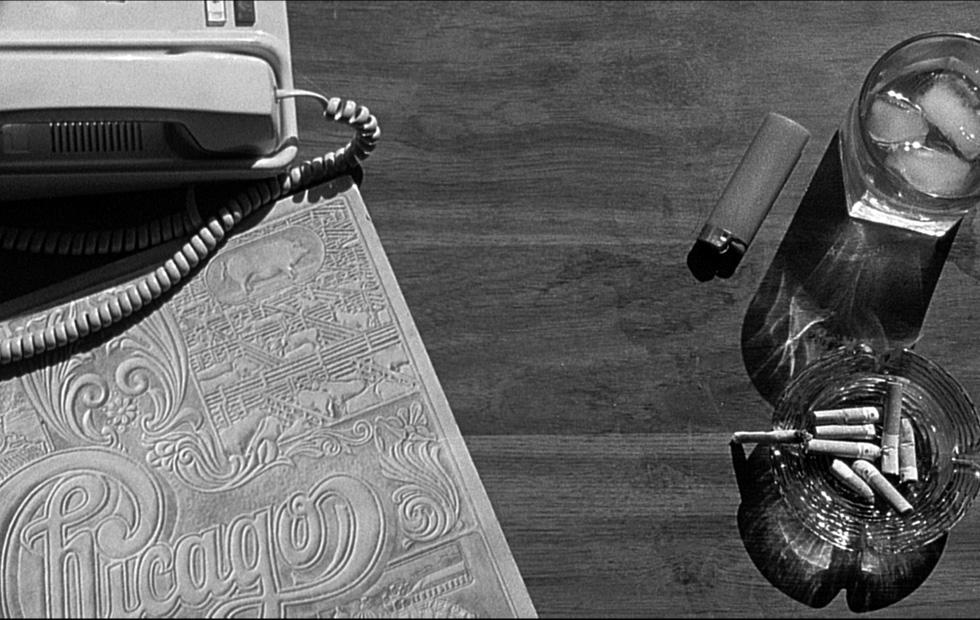 The legendary rock and roll band with horns, CHICAGO, will have their award-winning documentary film, Now More Than Ever: The History Of Chicago premiere on CNN on New Year's Day with limited commercial interruption. It will air on Sunday, Jan. 1 at 8:00 PM and 10:00 PM, Eastern time.
Now More Than Ever: The History of Chicago is the most comprehensive history of the group's achievements. The Peter Pardini directed film won its first award at the Sedona International Film Festival in February, 2016, winning the Film Festival's Best of Fest Audience Choice Award.  The band opened the festival with back-to-back sold-out performances.
Additionally, it won three awards in April, 2016, at the 10th Annual Fort Myers Beach Film Festival, taking home top prizes in the Documentary and Audience Award categories. Pardini was awarded the festival's Rising Star Award in direction and was on hand to accept all three awards.
Earlier that month the documentary was the runner-up for Audience Award at the Sarasota Film Festival.
Pardini's unique unprecedented access yields deeply personal reflections of the band's origins, successes, and struggles.  Pardini weaves archival and contemporary interviews, footage from the band's DePaul University college days and tours, and contemporary interviews with band members and managers through the years to reveal Chicago's chart-topping, pop culture iconic history through intimate layers.  Bandmates discuss their early days of peace rallies with Janis Joplin and Jimi Hendrix, as well as the stories behind their hit, 1969's "Does Anyone Really Know What Time It Is?," to "If You Leave Me Now," to "You're The Inspiration," to "Saturday In The Park" and many more with colorful insights.
When the founding members of Chicago came together in 1967 with a shared goal—to blend the musical trends of their revered city into a brand-new style, they could not have anticipated that their cinematic big-band pop would propel them to stardom that includes more than one hundred million records sold, 36 albums, yearly tours, induction into the Rock and Roll Hall of Fame in April 2016, two Grammy® award wins (including one for the band's first album, Chicago Transit Authority, for the Grammy® Hall of Fame in 2014), 21 Top 10 singles, five consecutive No. 1 albums, an incredible 25 certified platinum albums, multiple American Music Awards, and countless other awards and honors.
2017 will mark the band's 50th anniversary, having never missed a year of touring. Band founders Robert Lamm (keyboards and vocals), Lee Loughnane (trumpet and vocals), James Pankow (trombone), and Walt Parazaider (woodwinds) remain from the original crew, making Chicago America's rock band with the most longevity in history.
In addition to the premiere broadcast, NOW MORE THAN EVER: The History of Chicago, will also stream live for subscribers via CNNgo beginning Jan. 1 (at www.CNN.com/go and via CNNgo apps for  AppleTV, Roku, Amazon Fire, and iPad).  The film will also be available the day after the premiere (Monday, Jan. 2) on demand via cable/satellite systems and CNNgo.  NOW MORE THAN EVER will also encore on CNN/U.S. on Saturday, Jan. 7 at 8:00pm and 10:00pm Eastern.
CNN will explore the band's incredible music legacy through the experiences and reflections of their superfans in interactive pieces for CNN.com.  Video excerpts from the film, and photographs from Chicago's tours, will also be available via CNN's mobile platforms and online at www.CNN.com/history-of-chicago closer to the time of the broadcast premiere.  Viewers can interact with CNN Films about NOW MORE THAN EVER by using the hashtag #HistoryOfChicago via Twitter before and during the premiere.