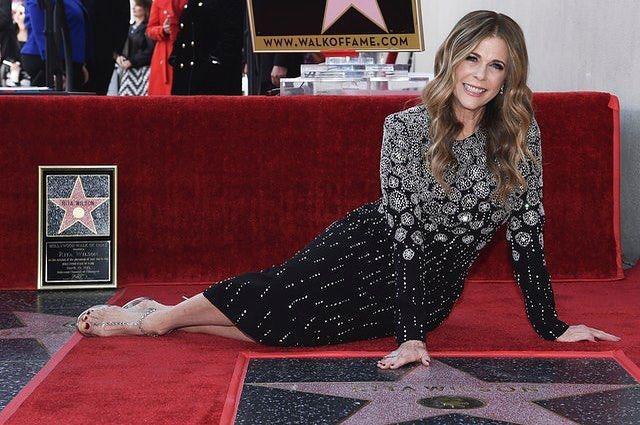 We would like to extend our congratulations to Rita Wilson, who has been honored with a star on the Hollywood Walk of Fame. In a statement Rita said "I was born and raised in Hollywood. This street was my backyard. What an honor Hollywood Walk of Fame and Hollywood Chamber of Commerce for this tribute to me, and also to my parents, who had the good sense to move here in 1951".
Rita's star is located four stars away from the one dedicated to her husband and legendary actor Tom Hanks. Hanks praised his wife during the ceremony as did fellow actress Julia Roberts, who kicked off the ceremony with a beautiful and heart-felt tribute to her long-time friend.
During her career she has left her mark as an actress, singer, songwriter, and producer. She appeared in both Sleepless in Seattle and The Runaway Bride and produced several films including My Big Fat Greek Wedding.
Making the day all the more special was the released her new album 'Halfway to Home'.  You can read more about Rita and her newly released album on her website HERE.
Rita toured with Chicago during the summer of 2016, she is a truly amazing person and talented artist. We are incredibly happy she was honored with this well-deserved tribute.