Chicago on SiriusXM's Classic Vinyl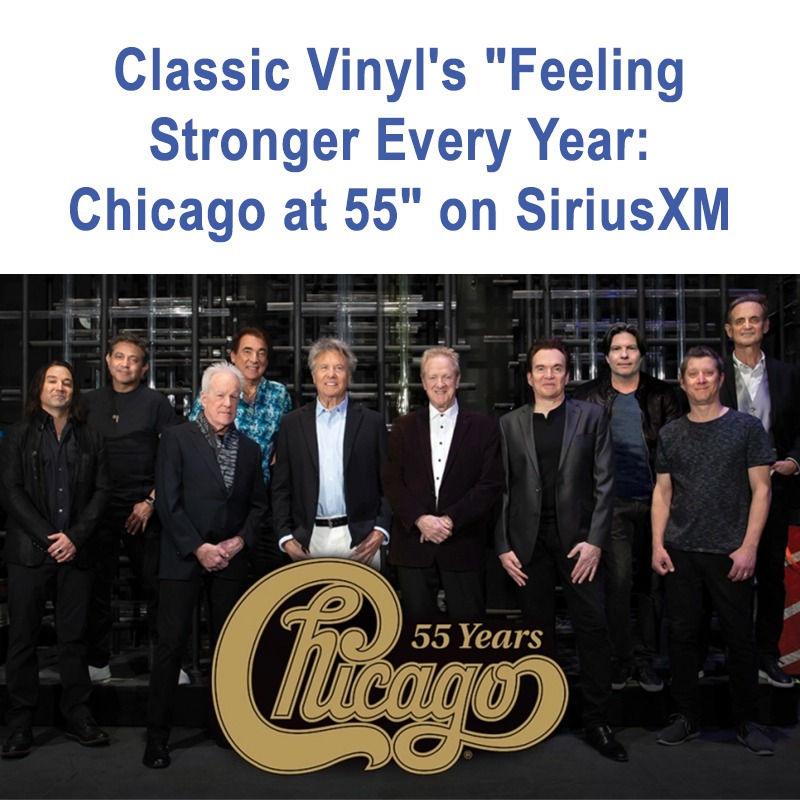 55 years…and still touring! Chicago is celebrating their 55th anniversary with a week-long focus on their impressive tenure on Classic Vinyl (Ch. 26).
Tune in to Classic Vinyl's "Feeling Stronger Every Year: Chicago at 55" from August 8 through August 14 to hear hourly airplay and commentary before songs from founding members Robert Lamm and Lee Loughnane along with lead singer Neil Donell – Read More at SiriusXM's Hear & Now.
© Copyright 2023 Chicago Live Events, Inc. All Rights Reserved.